Hosted by: Gold Coast
7 rounds, 22 teams
Club Bullwinkle defended its title in this year's Qld Teams Championship, scraping home on tiebreak after finishing =1st with Excessive Epicness (2nd) and Gold Coast (3rd). Bullwinkle's second team provided good support, taking valuable board points off these rivals. Henry Slater-Jones scored an invaluable 7/7!
While the junior contingent impressed, Bullwinkle also indulged in something of a reunion. David Smerdon was back on board one, prompting Moulthun Ly's transfer to Excessive Epicness (although Moulthun's true loyalties can be seen in the team photo). Charles Pizzato also made a welcome return — scoring 6/7, no less — having last turned out for Bullwinkle way back in 2002!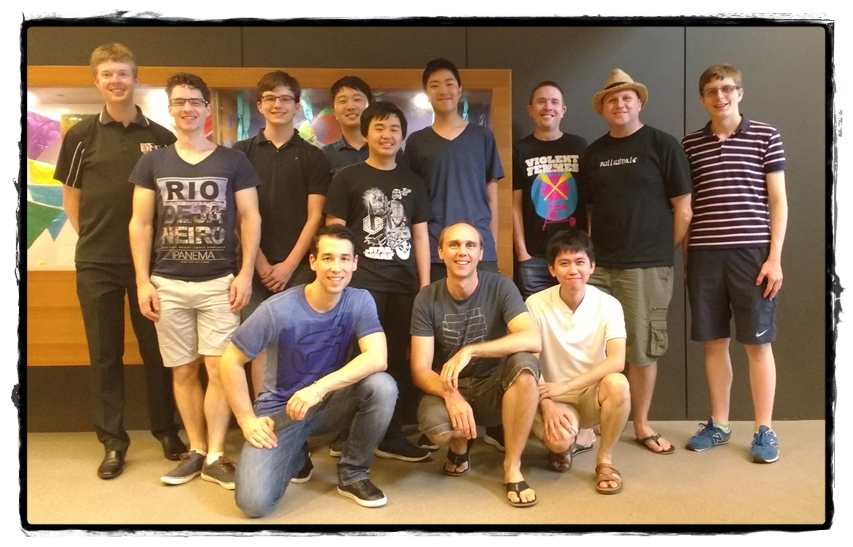 In terms of milestones, Ben McPhee and Tony Zhong each played their 20th rapid game, thereby entering the Bullwinkle Hall of Fame. Other landmarks included Nik Stawski's 50th rapid game, the club's 100th, and Michael Van Pelt's 50th rapid win!
Team Results: Match Points (Board Points)
1st Club Bullwinkle – 12/14 (32.5)
2nd Excessive Epicness – 12/14 (29.5)
3rd Gold Coast – 12/14 (29)
4th Sufficient Epicness – 10/14 (24)
5th Club Bullwinkle II – 8/14 (24.5)
Individual Results:
TEAM ONE
David Smerdon – 5.5/7
Charles Pizzato – 6/7 (= board 2 prize)
Tom Slater-Jones – 5.5/7
Tony Zhong – 4/7
Michael Van Pelt – 6.5/7 (board 5 prize)
Nik Stawski – 5/7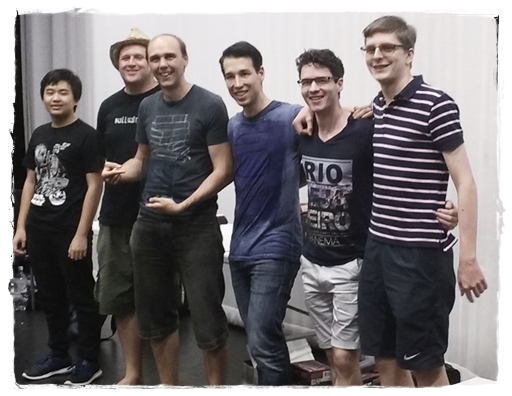 TEAM TWO
Jacob Edwards – 1/4
Ben McPhee – 2/3
Stuart Holt – 2.5/7
Michael D'Arcy – 1.5/5
Henry Slater-Jones – 7/7 (board 4 prize)
Michael Davidovici – 1/2
Derek Zhang – 5.5/7
Jason Chan – 4/7